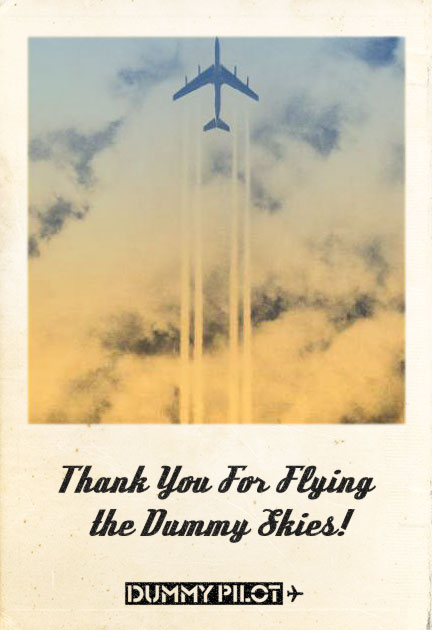 After three incredible, indefatigable and inspiring years, DUMMY PILOT has closed its cabin doors and will be setting course for new adventures.
In its maiden voyage, DUMMY PILOT specialized in producing commercials, virals, music videos, and other short-form content. It was created by graduates of the New York University Tisch School of the Arts Asia after completing their Filmmaking MFA program in Singapore.
DUMMY PILOT was fortunate enough to collaborate with A-List agencies, blue-chip companies, successful internet start-ups, and South-East Asian pop-stars, creating first class content seen by millions on TV and the internet.
Until we meet again, bon voyage, and thanks for flying the Dummy skies!
Find Us On the Web